connect,
record,
grow
Helping you grow and manage your podcast from start to finish
Effectively Manage All Aspects of Your Production Process
From finding guests, to booking them, to researching, recording, publishing and finally
marketing your episode focus on what you do best and let PodTask keep you on track.
Step 1

Find Guests

Browse the member directory by category or name to find the right guests

Step 2

Book Guest

Send the member a booking request. Explain why they are a great fit for your show

Step 3

Pre-Production & Preparation

Do you do a quick get-to-know-you meeting? Whatever your process is, whether you write a script or do research, get ready for the interview

Step 4

Record Interview

It's time! You've prepared a great interview, now record it and have fun!

Step 5

Post-Production

Compile raw audio files and send to your sound engineer. Review the demo track, provide edits, listen to mastered audio

Step 6

Publish Episode

Share your fantastic interview with the world! Our stories unite and connect us.

Step 7

Market Episode

Publish audiogram the day the episode is released. Follow up with your guest to share.
Custom production flow made easy
Podcast Pitching
Find & Pitch Yourself As A Guest To Other Podcasts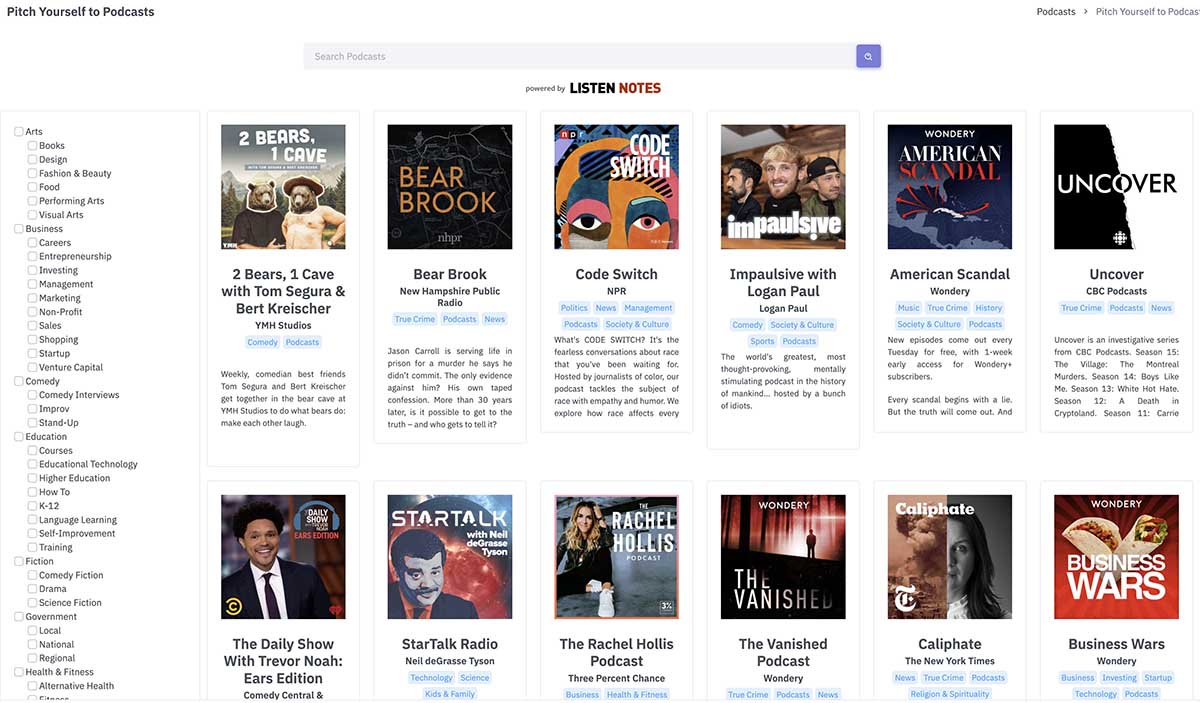 Sign up for our Forever Free plan today!
(Or one of our other feature-packed plans)